Macmillan continues to be the wind beneath the wings of the education sector in the country. The company believes in supporting learners through and through. This has been evident in projects aimed at improving students' performance, sharpening their skills and unearthing talents. The company has therefore supported the Eswatini Association of Mathematics Teachers (ESAMT) by providing helpful promotional material as hampers for those who made it to the finals in the National Mathematics Contest 2023, which was held at the University of Eswatini (UNESWA), Kwaluseni, In-Service Conference Room, on the 27th September 2023. The event was graced by the Senior inspector for mathematics, Ms. Khanyisile Mokoena, Inspectors, teachers, personnel from the media houses and learners from different schools.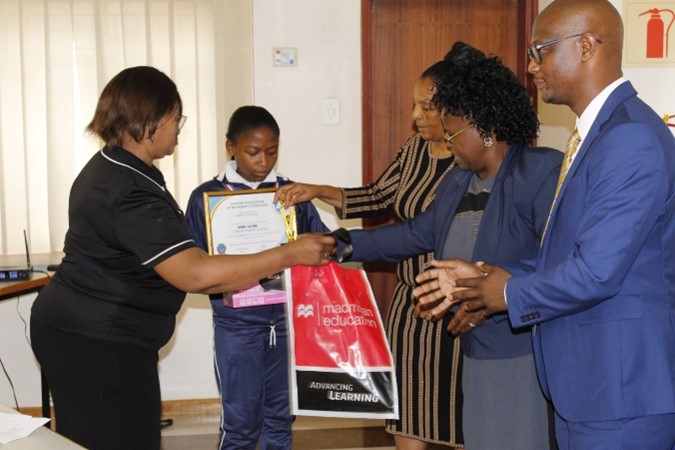 A learner receiving her prizes from Macmillan's Sales Rep, Nomcebo Mngomezulu and inspectors for Mathematics
ESAMT works closely with the Mathematics Inspectorate of the Ministry of Education and Training (MOET) to hold a Mathematics Contest for both Primary and Secondary schools. The Mathematics Contest has three stages: Phase One (School Contest), Phase Two (Regional Contest) and Phase Three (National Final Contest). There are 30 learners from various schools in the Kingdom of Eswatini who were awarded.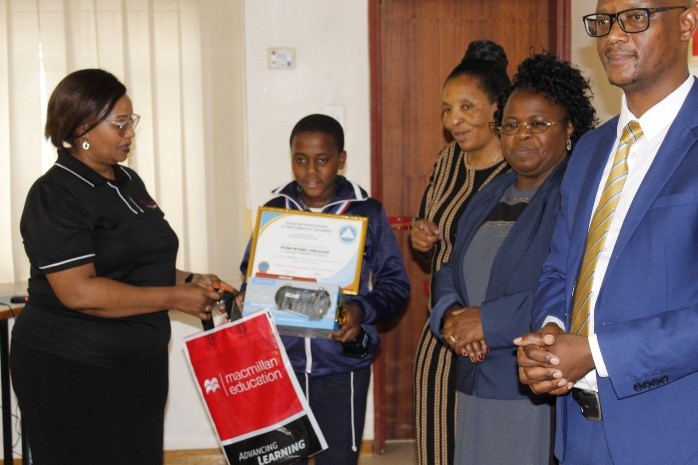 The inspectorate posing for a picture with one of the winners
According to the Senior Inspector for Mathematics, learners always feel motivated and encouraged when they see the Macmillan brand; the items donated by the company make the learners feel fueled to further their studies in mathematics. The inspector further thanked Macmillan for their undying love for education. The marketing department was also awarded an opportunity to display the mathematics books as teachers for all mathematics. levels (Grade I — Form 5) attended.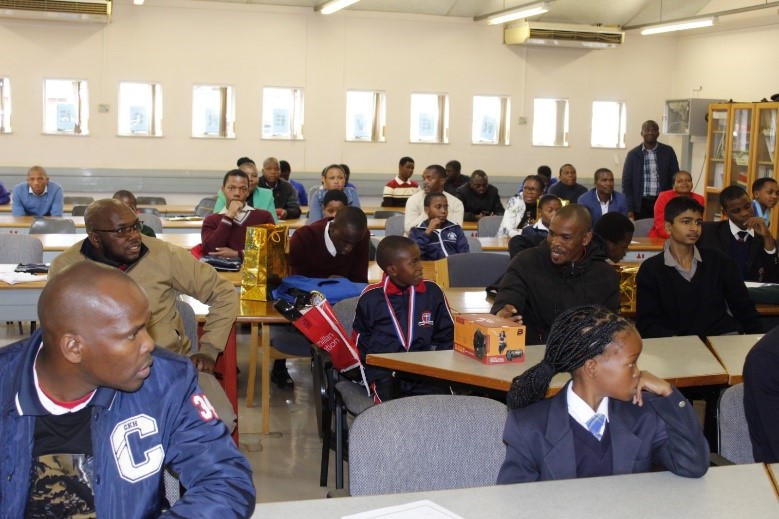 Teachers and Learners watching as the awards presentations proceed.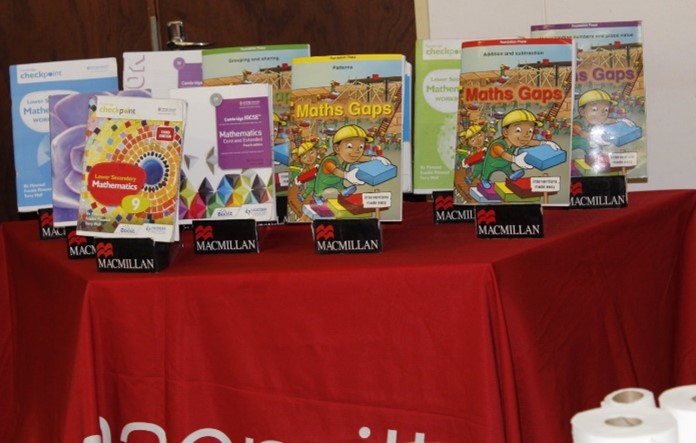 Macmillan displays some of the mathematics books, both primary and secondary.