Macmillan Education Eswatini, the leading brand in educational publishing, hosted an enriching and festive end-of-year meeting for booksellers at Esibayeni Lodge on November 10, 2023. The event brought together both budding and seasoned booksellers, creating a vibrant platform for exchanging success stories and industry challenges.
Empowering Insight from A Seasoned Entrepreneur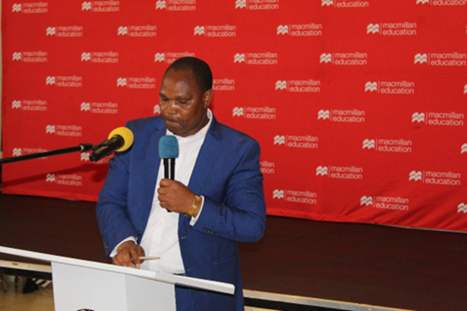 Mr Mabuza of Alnohd Investments, a seasoned and respected figure in the bookselling industry, took centre stage to share his invaluable insights on excelling in the business. His address resonated with the audience, as he not only recounted his own journey but also provided practical advice on navigating challenges in the dynamic world of bookselling.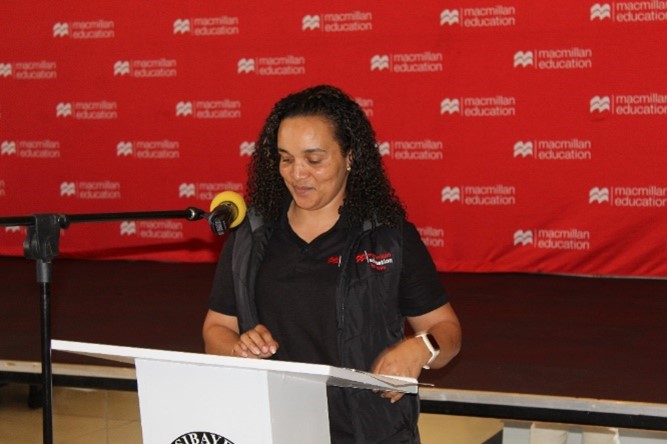 Serica Sales Represents Macmillan Managing Director
Representing Macmillan Education Management was Serica Sales, the Distribution Manager, standing in for the Managing Director, Mr. Motsa. Serica Sales expressed gratitude for the dedication and hard work of the booksellers, acknowledging their role in the success of Macmillan Education Eswatini.
Exciting New Titles Unveiled
Attendees were given a sneak peek of the upcoming titles for the next academic year. The eagerly anticipated releases include Economics for Senior Secondary, which replaced the old Business Studies, an already phased-out title, Revised History Awake Book 2, "Revised Prism Alive Book 1 and Listen to Learn, now incorporating a USB drive for enhanced educational experiences.
Innovations in Publishing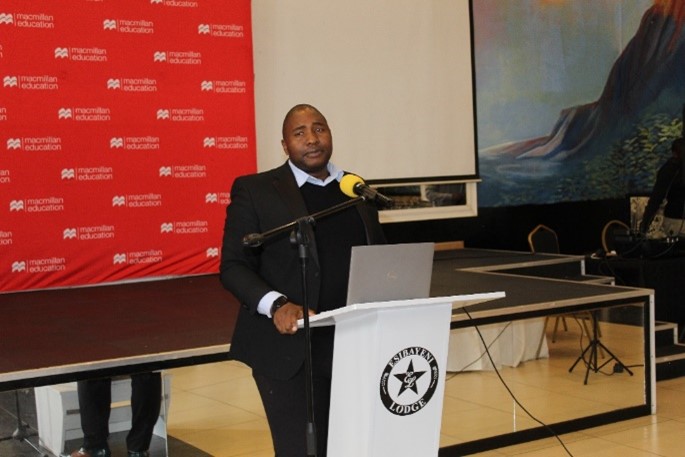 Sibusiso Simelane, the Publishing Manager, presented exciting developments in the publishing department. Notably, booksellers were introduced to e-pubs, a digital format that will be distributed as vouchers to customers. This forward-thinking approach aims to cater to the evolving preferences of students and educators.
Recognition for Outstanding Performance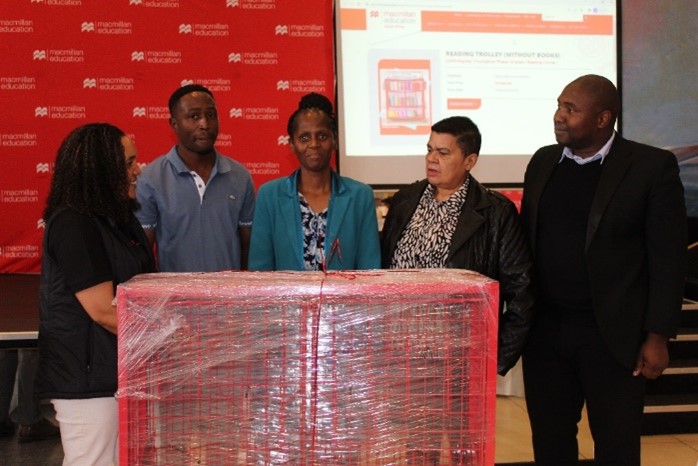 In a heartwarming moment, booksellers were recognized and awarded based on their outstanding performance as valued partners and contributors to the success of Macmillan Education Eswatini. Four lucky booksellers walked away with coveted Macmillan Reading Trolleys, each valued at E9,410.00, in appreciation of their exceptional dedication and performance.

The event was an opportunity for professional development and a celebration of the collaborative efforts that drive the success of Macmillan Education Eswatini and its valued booksellers. As the academic community eagerly awaits the release of the upcoming titles, the company remains committed to providing innovative educational resources that inspire and empower the next generation of learners.