At Macmillan Education, we cherish and hold our native language, siSwati, in the highest regard. We firmly believe that promoting our language is essential for preserving the vibrant tapestry of Swati culture. That's why we are dedicated to publishing thought-provoking literature that not only captivates curious minds but also resonates deeply with learners in the modern era.
Our titles are expertly crafted, both artistically and thematically. They serve as a testament to the beauty and depth of our language and culture. Here are some titles we are incredibly proud to have published: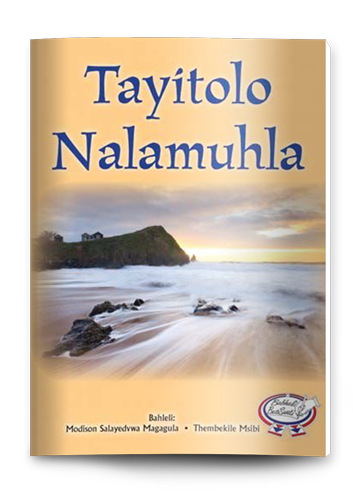 Tayitolo Nalamuhla
ISBN: 9781852220259
Price: E162.95
Buy now

This book is a captivating compilation of short stories written by both seasoned and emerging siSwati authors. Within its pages, you'll find invaluable insights on analysing a short story, complete with contextual examples to enhance your understanding.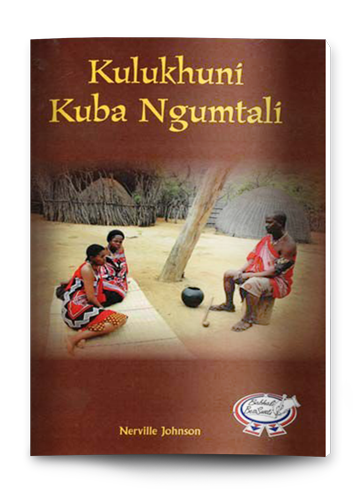 Kulikhuni Kuba Ngumtali
ISBN: 9781852220433
Price: E144.95
Buy now

In the heart of Mhlanga Village, we encounter a tale of two extraordinary individuals: the head of the household and his wife, Nomsa. Their journey takes us through a web of twists and turns mingled with youthful exuberance and the trials of adulthood. Will Nomsa's determination prevail, and can love truly conquer all obstacles?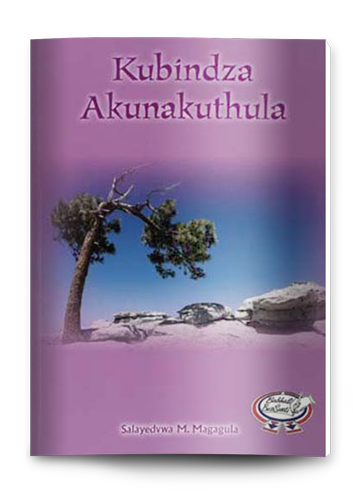 Kubindza Akunakuthula
ISBN: 9781852220655
Price: E144.95
Buy now

This book is a joyride through heartwarming stories and tales that resonate with the soul. But beware, for beneath the laughter and entertainment lies a reservoir of wisdom, delivered in the unique charm of siSwati storytelling. Can a small creature in the wild teach us valuable life lessons?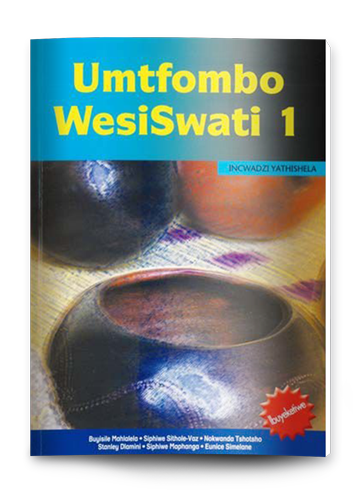 Umtfombo 1 (Revised)
ISBN: 9781852220631
Price: E297.95
Buy now
Designed for the first year of secondary education, this book is a treasure trove of the rich siSwati culture and language. The revised version is a comprehensive resource, offering relevant notes, examples, and exercises on grammar and language usage, all within the context of Swazi culture and traditions. It also focuses on developing the four language skills: Writing, Reading, Listening, and Speaking, along with practical life skills, ensuring a holistic approach to language learning and growth.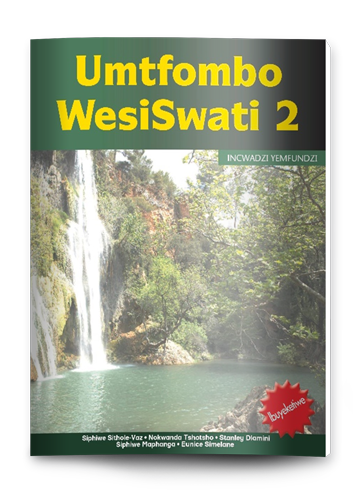 Umtfombo 2 (Revised)
ISBN: 9781852222482
Price: E324.95
Buy now

Yincwadzi yelulwimi lebuyekete Umtfombo WesiSwati 2, esigabeni sesibili nesesitsatfu semfundvo lephakeme (Form 2-3). Lencwadzi yesibili kuletintsatfu letibhalwe luhlaka lolubuyeketiwe lwekufundzisa siSwati.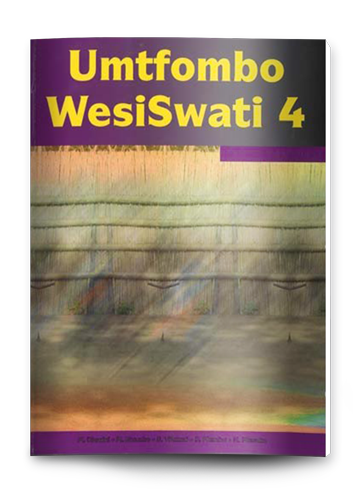 Umtfombo 4 (Lobuyeketiwe)
ISBN: 9780853209621
Price: E309.95
Buy now
Yincwadzi yelulwimi lebuyekete Umtfombo wesiSwati 4, esigabeni sesine nesihlanu semfundvo lephakeme (Form4-5). Lencwadzi yekugcina kuletintsatfu letibhalwe kulandzelwa luhlaka lolubuyeketiwe lwekufundza siSwati.
Take a journey through the beauty of siSwati culture and language with our literature. Tikhwankhwase ngelulwimi lolunotsile netindzaba letijulileTikhwankhwase ngelulwimi lolunotsile netindzaba letijulile