As part of its Corporate Social Initiative (CSI), the Macmillan Eswatini gave out toiletries and washing basins to over 450 Sipondo and Mgampondo Primary School pupils in the Shiselweni Region.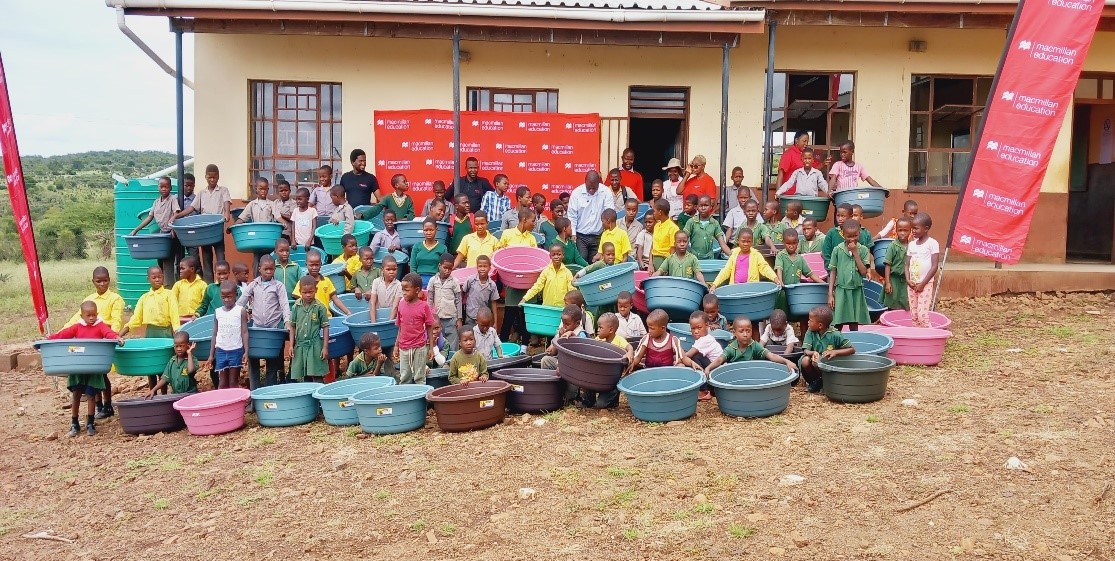 Macmillan, as a corporate citizen with responsibility, has put in place a programme seeking to help struggling pupils with basic items such as toiletries as a means of making their lives easier. The company has identified two schools in the remote rural areas of the Shiselweni region.
Mgampondo Primary School pupils in a cheerful mood as they receive their gifts.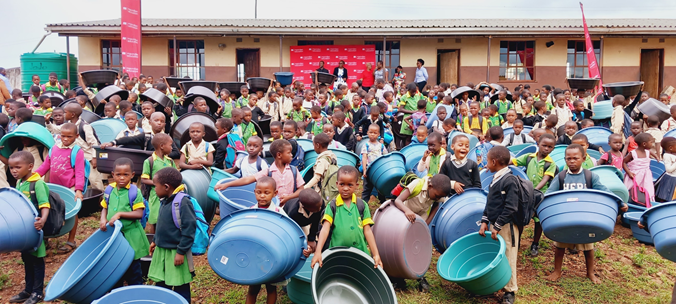 Most often, these schools enrol learners who come from disadvantaged backgrounds. Having simple items such as toothbrushes and towels is difficult for them. This program has benefited about 450 pupils from Siphondo and Mgampondo Primary Schools in the Shiselweni region. The donation was handed over on 17 February 2023 and was worth over E55 000. The donated items included basins, towels, toothbrushes, toothpaste, sanitary towels (for girls) and shoe polish.
Such a programme aims to alleviate poverty and assist in smoothly running the teaching and learning processes. Since pupils are the end users of our material, they are essential and need our helping hand.
According to Macmillan's Sales and Marketing Manager, Mancoba Sihlongonyane, the donation motivated pupils and teachers to take education seriously as they go to school daily.